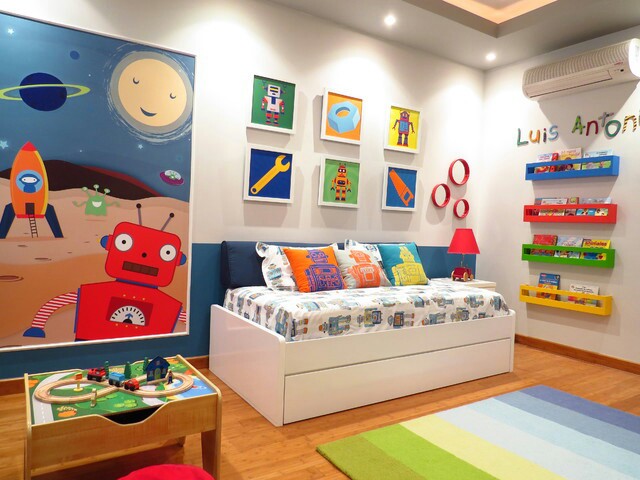 Colorful Play Rooms
Here is a great way to introduce color to your space while keeping the walls white and clean.
Using bright colors in accent pieces ,wall arts, furnitures, beddings and floor covering makes a fun and bright space without compromising the integrity of the walls. A room that is sure to please the kids.
Wall Street Arts offers the following services to help you in your home/office project: Painting, Epoxy Flooring,Wall Paper Removal, Faux Finish, Luster Stone, Wood Staining, Popcorn Removal and more. Our craftsman are highly skilled and willing to provide you with the upmost professional service in South Florida.